Single point level switches
Gems offers the broadest selection of single point liquid level switches anywhere. Our switches are available in a vast range of sizes, mountings and materials and sensing technologies.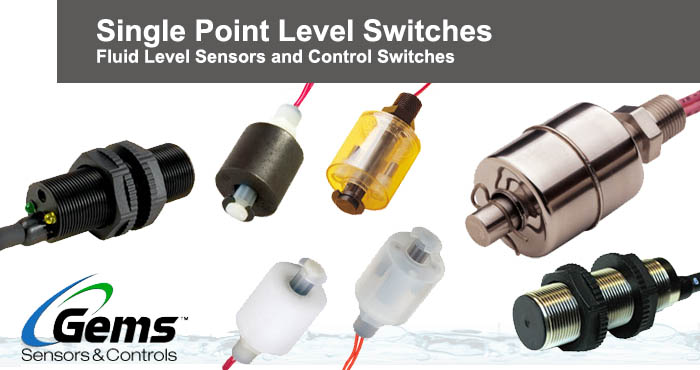 Fluid level sensors and control switches
Gems float-level switches with proven reed switch design offer trouble-free service with precise repeatability.  Our electro-optic liquid level sensors are compact with solid-state switching and no moving parts.     
Gems ultrasonic liquid level switches are ideal for applications requiring solid-state level measurement such as ultra-pure, dirty, coating, scalding or corrosive type liquids. Our new capacitance level sensors are available in contact and non-contact versions. Gems ExOsense piezo-resonant sensor detects liquid levels non-intrusively from the outside of plastic bottles, virtually eliminating concerns over sensor compatibility, calibration and liquid media contamination.
Single point level switches selection
Float level and magnetic reed switches

Electro-optic level switches

Capacitive level switches

ExOsense non-intrusive liquid level sensor

Water in fuel level indicator (WIF-1250)