NEW! Premium Capillary Mass Flow Controllers and Mass Flow Meters
With the acquisition of Sierra Instruments, the mother company of Vögtlin (TASI Group) has prominently expanded its flow portfolio. The SmartTrak®100 series available in April 2020.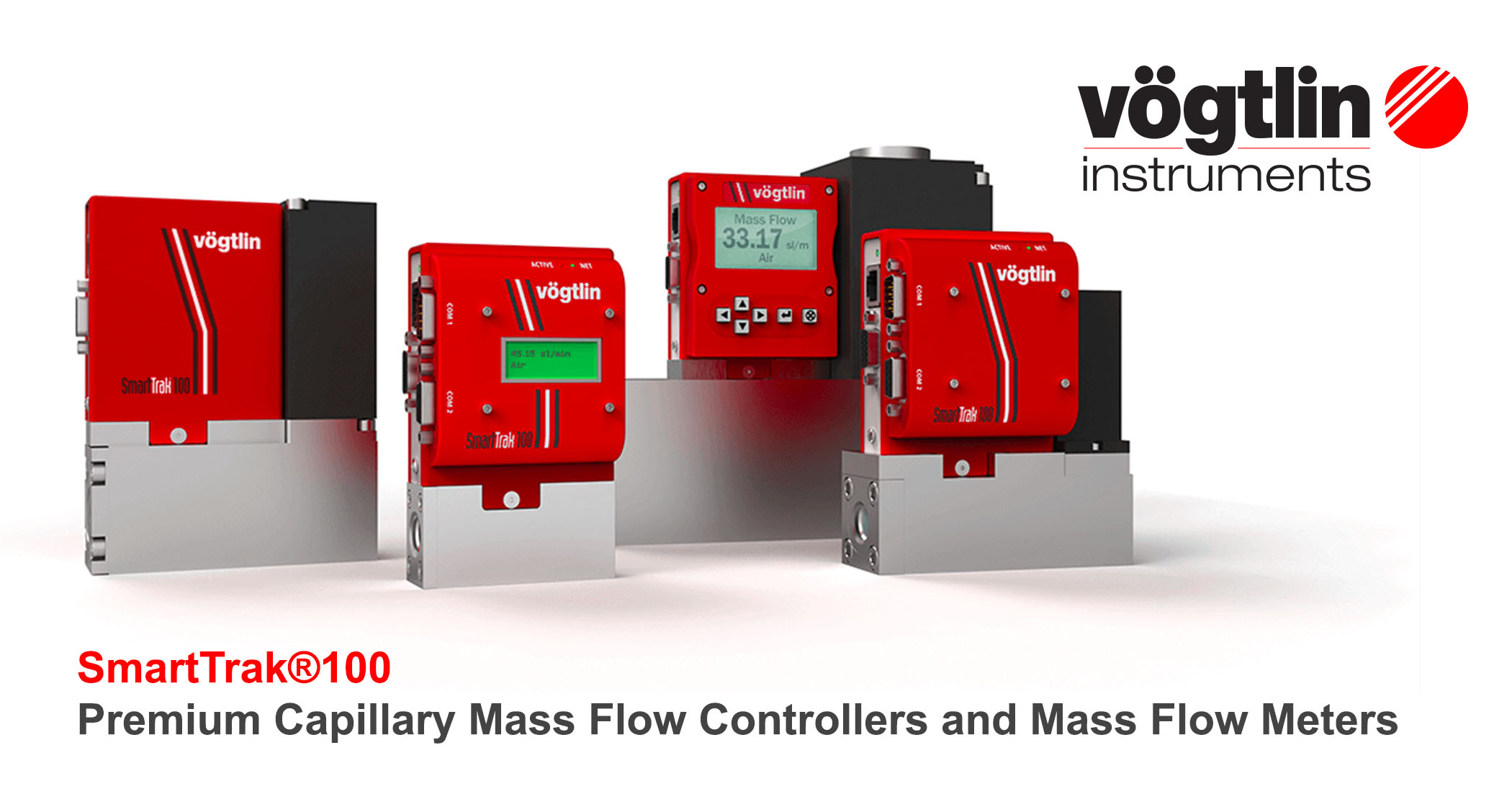 Sierra Instruments is an important global player in the field of flow measurement and control technology for gases and liquids located in California, USA.
We are proud to pre-announce the expansion of our European product portfolio with the SmartTrak®100 series. These Thermal Mass Flow Meters (MFM) and Mass Flow Controllers (MFC) are capillary-based technology and perfectly complement our MEMS-based MFMs/MFCs.
The unique instruments are suitable for a wide range of gases, including corrosive, aggressive and toxic gases.
Standard suitable for 35 bar with special devices suitable up to 345 bar pressure and with flow ranges from 0-4 mln/min to 0-1'000 ln/min are available. Sales start in Europe is planned for late April 2020.
__


VÖGTLIN IS PRESENTING ITS PRODUCT PORTFOLIO
Come and visit Vögtlin at booth 426 in hall A3 and let's talk about how we can help with your gas measurement and control challenges. 
We look forward to meeting you personally and to many interesting conversations.