Vacuum pressure switches and sensors
Gems Sensors ultra-long life vacuum and economical miniature vacuum switches.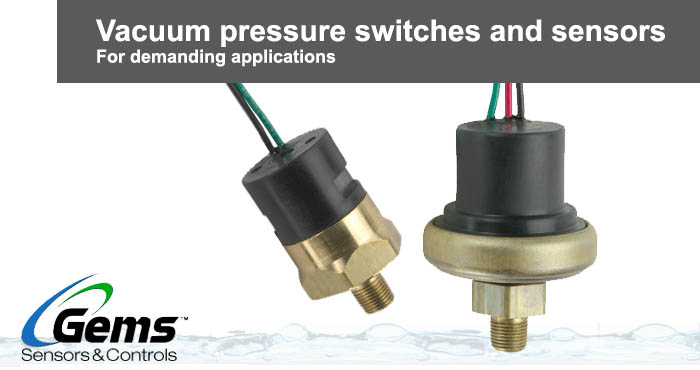 Pressure switch vacuum – Ultra-long life vacuum switches – PS81 series
For low vacuum applications, the longevity of our PS81 Series is hard to beat. A life expectancy of 1 million cycles means long term reliability.
Their brass housing and choice of four diaphragm materials ensures chemical compatibility with your system.
PS81 Series switches have a field adjustable set point or can be factory set.
This model formerly named PDVA/PDVF 
Economical miniature vacuum switch – PS82 series
These miniature vacuum switches, based on our proven PS71 series, are designed for demanding applications where space and/or price are strong concerns.
This switch formerly known as VDMA/VDMF/PS-EV.