Gems Sensors and Controls – Your solution partner
For 60 years, Gems Sensors and Controls has designed and manufactured a broad range of liquid level, flow and pressure sensors, switches, miniature solenoid valves, and preassembled fluidic systems.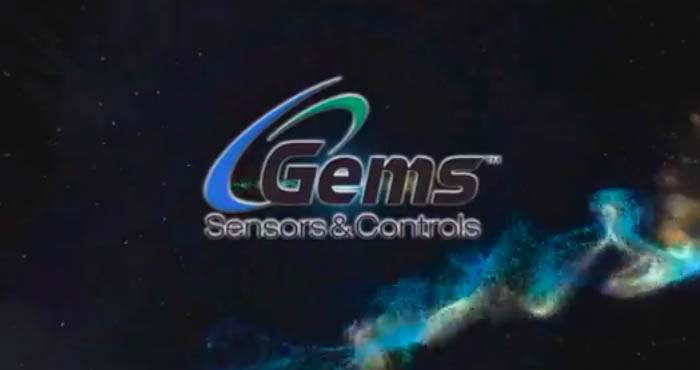 To ensure rapid customer response, the company manufactures its products via three, fully equipped ISO certified facilities located in North America, Europe, and Asia, shipping over 4 million sensors annually. These facilities are further supported by a number of local sales, engineering and service offices.
Industrial pressure sensors, transducers, switches


Liquid level sensors and switches 


Flow sensors and switches
Gems offers a wide range of industrial pressure transducers. The portfolio includes chemical vapor deposition (CVD), sputtered thin film, capacitance, and micromachined silicon (MMS) pressure transducers:
Chemical Vapor Deposition (CVD) manufacturing methods bond a polysilicon layer to a stainless steel diaphragm at the molecular level to produce a sensor with superior long term drift performance. Common batch processing semiconductor manufacturing methods are used to create a polysilicon strain gauge bridge with terrific performance at a very reasonable price. CVD construction offers excellent price / performance and is the most popular sensor for OEM applications.
Sputtered film deposition creates transducers with maximum combined linearity, hysteresis and repeatability. Accuracy is as high as 0.08% full scale with long term drift as low as 0.06% full scale per year. Phenomenal performance for critical instruments – Gems sputtered thin film transducers are the jewels of the pressure sensing industry.


Gems manufactures capacitance type pressure sensors for a wide range of high volume OEM specialty applications. Detecting the capacitance change between two surfaces allows Gems transducers to sense extremely low pressure and vacuum levels. Robust construction allows these units to be used in a wide variety of applications. Coupled with an ASIC, these units provide good price/performance in a host of packaging styles.