Recipe for perfect fluid control – Gems Sensors and Controls
Don't settle for an off-the-shelf component when you need a partner that will bring ideas and complete solutions to the table. That is Gems Sensors and Controls.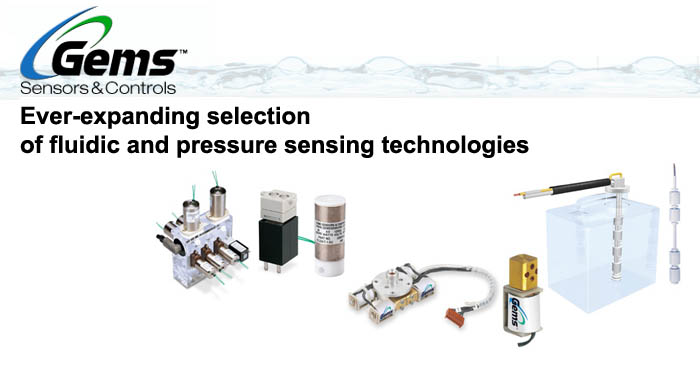 Our Application Specialists are ready to discuss your system requirements.
Choose
Choose from the largest selection of fluid sensors and controls. Gems has literally thousands of fluid sensors and controls from which we can develop application-specific assemblies.
Customize
Partner with us to customize our standard products to your exact requirements. Gems designs, develops and manufactures—from concept & feasibility, through pilot production & validation, to commercial manufacturing.
Win
With more than 50 years of fluid handling expertise, Gems will provide the components, sub-assembles or complete systems that deliver performance, lower costs, and quicker time to market.
Precision Mixer Block
This mixer block was designed and manufactured by Gems as part of a complete fluid handling system.
Related products
ExOsense non-contact liquid level sensor

Isolation solenoid valves
Oxygen Mixer
Used for oxygen delivery systems, this sub-assembly was design and manufactured by Gems.
Related products:
M-Series miniature solenoid valves
Medical Fluid Supply Tank
Gems modified a base LS-350 to provide multi-level point sensing while allowing access for container filling and draining. A head unit with screw cap provides a one piece unit for quick tank exchange.
Related products
LS-350 Multi-point level switch