Electronic pressure controller for gases with integrated flow measurement
The new electronic red-y smart pressure controllers combine the reliable technology our of thermal mass flow controllers with electronic pressure control.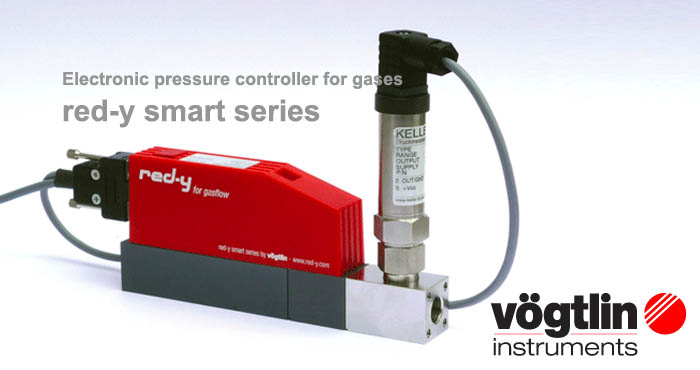 The devices automatically control a predefined process pressure and at the same time measure and/or limit the flow rate.
On-the-fly switching between pressure control and flow control offers maximum flexibility.


1 device – 3 functions
The pressure controller combines three functions:
Pressure controller

Pressure controller with flow measurement/limitation

Flow controller with pressure measurement

          
Instrument versions
Integrated pressure control: Accuracy: ±0.5% of full scale

Integrated back pressure control: Accuracy: ±0.5% of full scale

Pressure control with external pressure transmitters

Pressure controller with gas mixer function