Solenoid valves – Product list
Gems Sensors and Controls designs and manufactures a complete range of 2-way normally open/closed, 2-way normally closed, and 3-way directional miniature solenoid valves, available in general purpose, cryogenic (-195,56°C) and isolation types.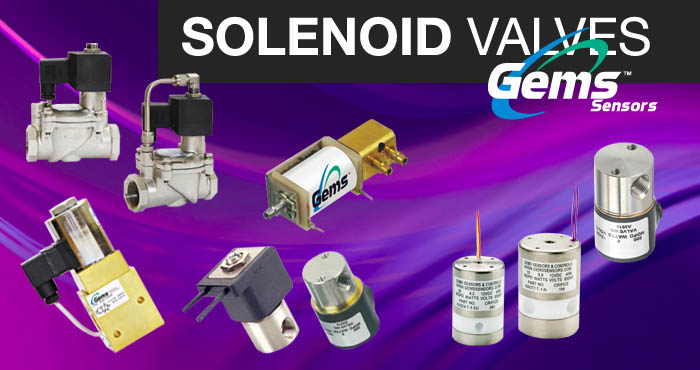 Their rugged construction incorporates a bubble tight plunger for reliable operation over millions of cycles without failure, making them ideal for use within demanding environments.
Please consult the Gems standard product catalog for a comprehensive listing of available solenoid valves for immediate customer shipment.
For more complex applications, Gems can integrate multiple solenoid valves, switches, sensors and other components into a single custom control module. Custom manifolds can also be designed and manufactured in OEM volumes with short lead times.
General purpose solenoid valves

Cryogenic solenoid valves,

Isolation solenoid valves