Variable area flowmeter or mass flow meter?
Variable area flowmeter (rotameter) or high-precision mass flow meter: The user determines the device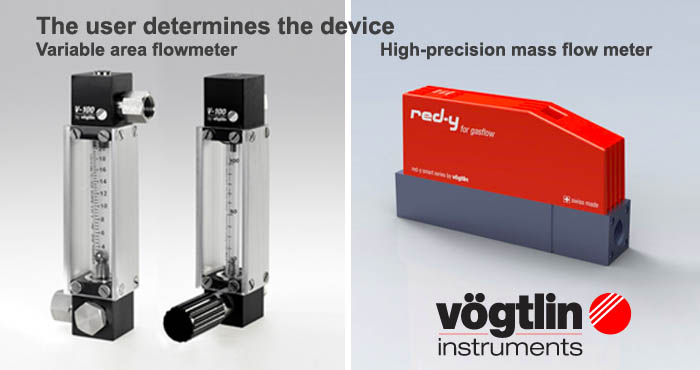 Variable area flowmeters for plant and apparatus construction are just as popular as ever. The numerous advantages in daily practice are convincing: cost-effective purchase, simple installation and handling, maintenance-free and independent operation.
Certain applications require measurement accuracy, with respect to pressure and temperature independence, which cannot be achieved with conventional variable area flowmeters. This is where the 'red-y compact' thermal mass flow meters come into their own. Alongside the advantages of the variable area flowmeters, the devices offer extremely precise and rapid measurement with digital CMOS sensors and run independent of mains electricity thanks to battery power.