Vögtlin Instruments – Software get red-y (version 5)
Thanks to intelligent device monitoring, the software is a perfect service and analysis tool, e.g. to check and adjust settings.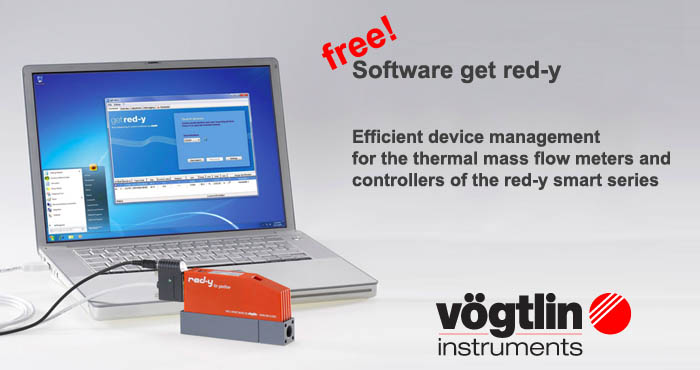 Efficient device management for the thermal mass flow meters and controllers of the "red-y smart series".
With the free get red-y software, users now have PC access to all connected Vögtlin measuring and control devices.
Beside displaying key information, users can also view and modify various operating parameters.